We live in central Maine just north of Waterville and Skowhegan.  We raise Old English Sheepdogs and Shetland Sheepdogs.  Our dogs live in our home with us and are part of our family.  Our sheepdogs love being outside in the winter and playing in the snow.  During the rest of the year they just love being able to run and play in the yard.  Our pups are all home raised--they are born and raised in our home.

Chuck & Elaine Aloes

PO Box 174  Solon, Maine  04979

  207-643-2666    fax  207-643-2510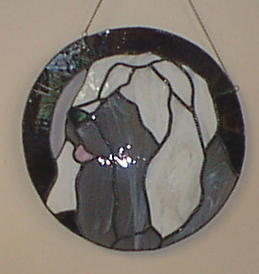 OES Suncatcher

made by the Stained Glass Wizard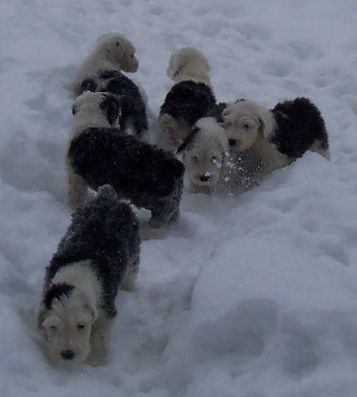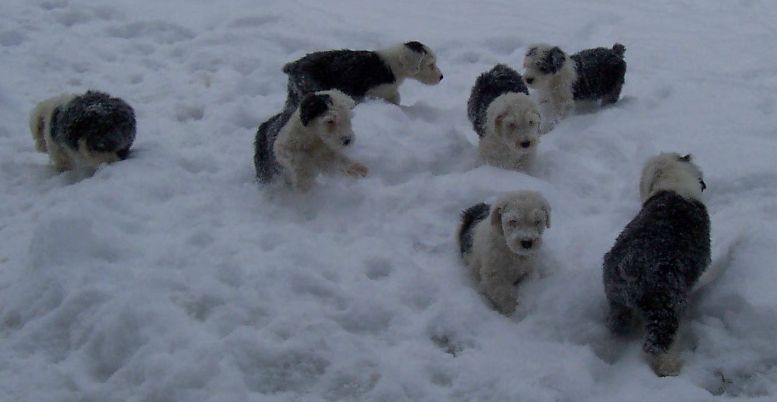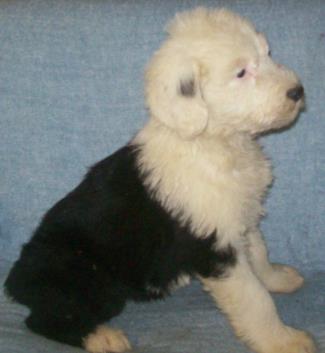 BELOW ARE PICTURES OF SOME OF OUR PUPS FROM PREVIOUS LITTERS

SHAGGY

He is about 26 inches tall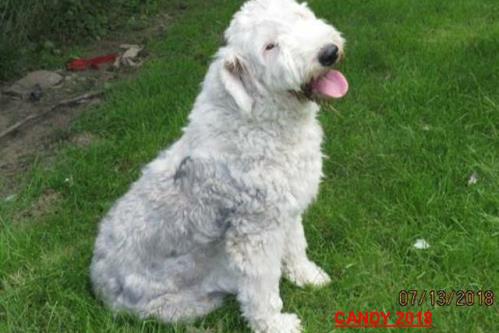 CANDY  

She is about 24 inches tall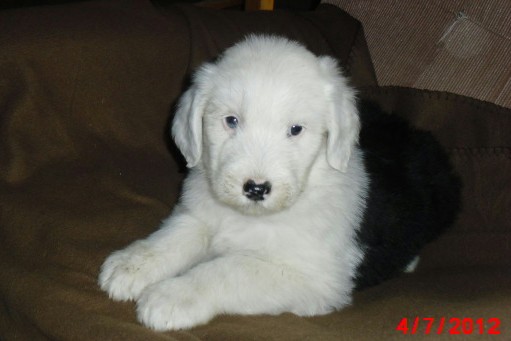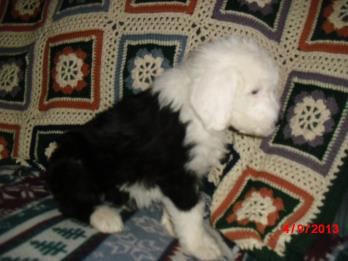 SHIPPING COSTS ARE EXTRA IF YOU CAN NOT

COME TO PICK YOUR PUP UP.

WE WILL SHIP A PUP BY DELTA OR UNITED AIRLINES FOR AN EXTRA FEE.  

WE CHARGE AN EXTRA $150 FOR SHIPPING COSTS PLUS THE COST OF THE FLIGHT.   WE CAN ALSO SHIP BY GROUND TRANSPORTATION FOR ABOUT $450.

WE ACCEPT CREDIT CARDS, PAYPAL AND PAYMENT THROUGH WALMART

WE CHARGE AN EXTRA $10 FOR CREDIT CARD AND PAYPAL PAYMENTS

WE ACCEPT PERSONAL CHECKS FOR DEPOSITS ONLY.

OUR PUPS ARE AKC REGISTERED AND HAVE THEIR TAILS AND DEW CLAWS DONE.  THEY WILL BE VET CHECKED,  WORMED AND HAVE THEIR FIRST SHOTS  BEFORE GOING TO THEIR NEW HOMES. 

She was 7 weeks pregnant in these pictures